Cars with New Homes
Auto Connection Testimonials
We Have Had Many Satisfied Customers Over The Years, Here are a Few of Their Words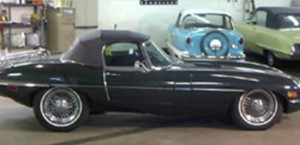 Chad,I just wanted to send you a note to thank you and Christine for all the help you provided before, during, and after my purchase of the Jaguar. I had been looking for some time on the internet but was very wary of buying under those conditions. Your service made all the difference. You kept me informed all along the way and that was very much appreciated. Ebay better hope that more people don't find out about your service or its car sales business will surely be in trouble.Again, thanks and best of luck with your service.
-Bob. R – Evansville, IN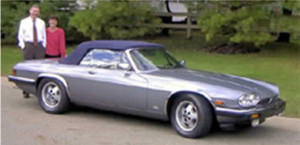 Dear Chad,Thank you very much for handling the sales of our '69 Jaguar XKE and our '88 Jaguar XJS convertible. Both Patty and I agree that your professionalism throughout the entire process was outstanding. In the fast paced world of today, it seems that most service provider companies promise everything and deliver less. It was very refreshing to be treated with such respect and to see you hold your high standard of perfection right to the very end. As you know Chad, we have already recommended you to other friends (whose cars you have also represented!).
Thanks again
-Fritz & Patti R – Canton, OH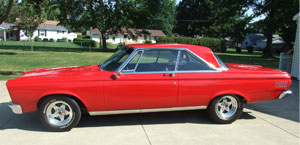 Not a question, but a sincere compliment. I've been through the mill when it comes to going and seeing "great cars" only to find them poorly, over-represented. I just got back from a 1200 mile trip (plus motel) only to find the vehicle was filled with putty, crazed and cracking paint, you name it. Another time, I bid on a car in Oregon, and discovered there was no clear title….and the list goes on.
The way you are doing it is the way they should ALL BE DONE. Congratulations for intelligent, open, and fair representation of your items. Thumbs way way up.-John in Pennsylvania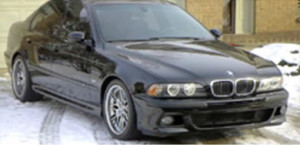 Dear Chad,I am writing to personally thank you for the outstanding job you did in facilitating my recent 2003 BMW M5 purchase. The car was precisely as described, and your communication was timely, pertinent, and appropriately detailed. I know this particular transaction was a bit unconventional, but I truly appreciate your willingness to think and act "out of the box" if you will! You truly acted in the best interest of your seller and on my behalf as well, which I can tell you is a rare find today. I appreciate your meeting me in Cleveland to bring me the car cover and to finish up the last details. In addition, I appreciate you mailing me the odor remover. The odor problem was temporary and the car still smells like new. Few cars will ever top this one!
Please feel free to use me as a reference for your services at any time. If I can be of any help to you, please contact me at any time. Again, thank you for your simply impeccable service!
Sincerely,-James C. MD, DDS – Saratoga Springs, NY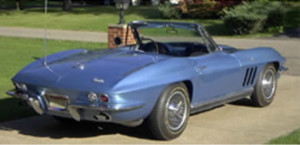 Chad and Christine,I just wanted to say thank-you for all of your help in getting the deal together on the beautiful 1966 Corvette. I have to say, your professionalism through the entire process was amazing and refreshing to see in this day and age.
I want to say I was more than a little reluctant to do a $42,000 deal over the internet, but I got a good feeling of honesty and sincerity from your phone calls and emails that just felt genuine. They gave me the comfort level I needed to close the deal.My wife Mary is just crazy about the car. We have been out for more than a couple of rides (in January in NJ that's saying something). Have a wonderful, healthy, and prosperous new-year. If you two are ever in NJ give me a call in advance, dinner will be on me.Take care,
-Jim & Mary D. – West Caldwell, NJ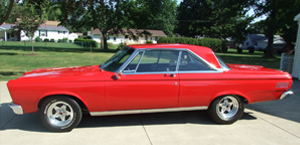 Great color combination, Distinct Mopar roof line, Big Block 361 C.I., 727 Transmission, Posi rear gears 3 sets, A/C unit under the dash.This car is a great example of early Mopar muscle with old school upgrades. There is something special about driving a car that people seldom see and it always gets an unbelievable thumbs up, especially with those unique sail panels. The car steers, drives, operates, and rides incredibly smooth, and certainly draws out smiles!
-1965 Plymouth Satellite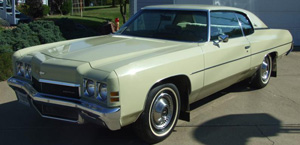 Orig.Warranty Book, Build Sheet, Stock, Same owner 30 yrs, Protect-O-Plate, Partial Vin # on engine.This car is a great example of a mostly original Chevrolet, and could certainly be taken to any show and impress people with its high degree of originality. Believed to be just as built new other than tires, maintenance items, and exhaust system. Owner changes oil and greases car every 3000 miles approx. To the best of owners knowledge the interior is original. Owner has had no accidents. Car operates just as it was designed, and rides so smooth and so comfortably. It is an easy car to maintain along with some really great documentation, and bought from believed 2nd owner
-1972 Chev. Impala Custom 2 Dr. Hardtop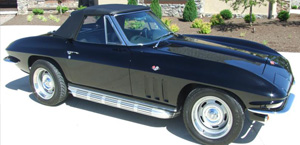 425 H.P., Leather, Air Conditioning, original engine included, power brakes, power steering, and hard top.
The distinct appeal of a mid year Corvette, but with the comforts of a higher performance engine, drivetrain, cooling system, modern heat and air conditioning, soft leather interior, modern high performance sound system, power steering and power brakes. It offers the comforts and driveability of a newer car, but in a Mid year Corvette with side pipes. It was the owners intentions to build a vehicle and improve certain aspects of the comfort and driving of this vehicle. To also improve its performance, but retain the originality that made the mid year Corvettes so special. Over $150k was invested in this special build.
-1965 Chevrolet Corvette Convertible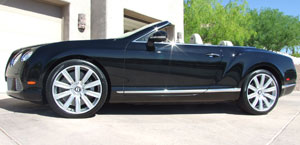 One Owner, Bentley Dealership Serviced, Southwest Car, 567 H.P., AWD, Power Convertible Top.
Owner fell in love with Bentley's after seeing one at a restaurant he and his wife went to weekly. He than decided this would be the ultimate gift to himself! In order to get what he exactly wanted, he searched and found the right car at a dealer in Boston with only 697 dealership miles on it. From there he bought the car, and had it shipped enclosed to Arizona where it has been ever since. He has certainly enjoyed it but is golfing more now, and doesn't get to drive it very often. It is time to find a new home where someone will enjoy it more. I feel its important to add that this Bentley is not the everyday driver of some celebrity or a high profile person to whom it was "just a car". It has been treated as his pride and joy, and very meticulous taken care of. Paint has been carefully waxed, and detailed every year and kept in it's own clean stall. (See Pics)
Manufacturers Suggested Retail Price New And Options-2012 Bentley Continental GTC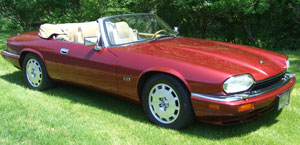 Owned 16 yrs. Professionally Maintained, Lower Mileage, Only Driven On The Nicest Of Days, Always Garaged
Owner purchased their XJS in 2000 from a local Jaguar Dealer just as they were turning in their 1992 Jaguar lease. Driven about 2500-3000 miles per year, enough mileage to keep fluids circulating. See the service records scanned in website pictures. You will see pictures of vin # on body panels as well as engine. Driven only in the nicest weather, very original. 1996 was the last year Jaguar made the "XJS".
-1996 Jaguar XJS Convertible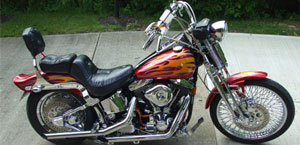 Over 35K Invested, "Anniversary" year with low mileage(5700), Springer Front End, many extra Chrome accessories, Professional Custom Paint scheme, Performance upgrade. Current owner has owned For 11 years.This is one pristine and tastefully customized H.D. Softail Custom. Owners toy room has antique cars and motorcycles, and he purchased this from a friend in his town who is also a finatical care taker of his machines. Owner felt it was just to special to pass up. Bike has never been dropped per both owners.
-1993 Harley Davidson Softail Custom